We hope to make you happy, have you burst with joy,
and help you have a great day, the best day.

At times, overwhelmed by ever changing feelings and surroundings,
it may feel difficult to just be free, be yourself and relax, just enjoy life.

However, we believe that
whether on a special day or just another day,
whether you are so busy you don't even notice how the days go past,
everything you need is right there, in your everyday life.

There are clothes that match the climate, environment and culture of Singapore, that feel just perfect for this place;
there are clothes that will make you enjoy and feel adventurous.

We believe that once you've understood such new fashion values,
you will feel an excitement you have never felt before and a new-found happiness.

When you do, the magic and the excitement will spread all around in a chain reaction of happiness.

At Make You Day, we hope that our items can help bring you a more pleasant and rich daily life in Singapore.

We are grateful for the chance to meet you.



Thank you!

♡

Make Your Day




Profile
YUKA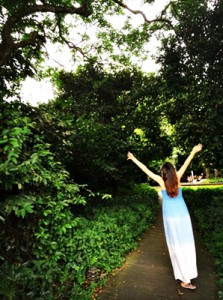 Born in 1980. Worked as EC consultant at Rakuten, Inc. and consulted for fashion companies mainly. Later entered Start Today Co., Ltd., the company that manages ZOZOTOWN ,  Japan's largest fashion site handling over 2000 domestic and foreign brands.

Worked as director for Public Relations, promotion, marketing and EC business.

In 2014, moved to Singapore and started Make Your Day Pte. Ltd.
Also active as Singapore Official Business Partner for START TODAY Co., LTD. operated fashion coordination app "WEAR".