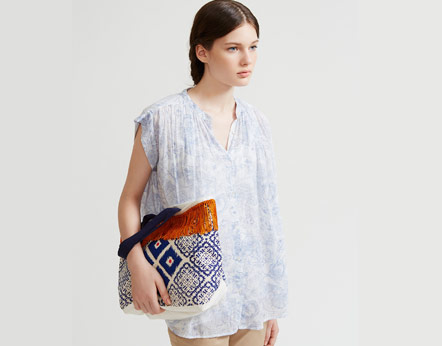 (ne quittez pas) is French for "holding on", synonymous to "keeping your own style" in English.

This line was created by Japanese designers, and items are manufactured at several factories in India.

A combination of ethnic style and elegance
Traditional techniques and fabrics to which BAZAAR STYLE added European Spirit
Under this brand concept,
we offer wear, stoles, bags and interior accessories, a wide range of life style ideas.

Ethnic- style embroidery applied to natural fabrics,
many items that will bring more brightness to your look.

Emphasizing not only design, but also practicality.
An exotic look that will bring additional excitement to the Singapore summer mood.